by Conscious Reminder
To follow dreams or not – that is the question. You probably heard someone say there's nothing like a dream job, just a dream pay. But others say, follow your dream to satisfy your soul.
That's so CONFUSING! What is a person going to do? You can't risk going homeless right? Eric White, the owner and founder of Zydeco Construction has the answer for you. First you got to trust your calling. You can get both your dream job and dream pay.
Beginning with nothing
15-year old White had become homeless for about eight months. For him, growing up wasn't an easy time. He had to drop out of high school in his ninth grade. That's the formative period! He couldn't even spell his name properly. This guy needed some miracle to get a job.
All it took was the calling
And that's what he got when he listened to his calling. Somehow, he understood how constructions worked. He knew he could do something with it. Well, when you have your eyes set on something, there's no need to turn it! He started working for a local construction company. He needed to pay his bills. A job opened up at Baton Rouge-based Company which gave him the opportunity to move up. Once inside, he was managing a team within 6 months. This guy is a natural at this. He also learned how companies work.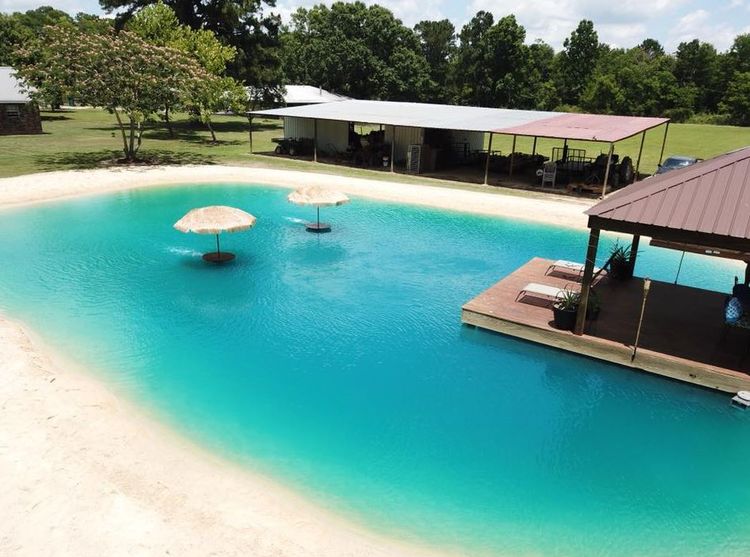 Going upwards
Now, when you are ambitious, there's only one way for you – UP. And that's where White headed. He opened a company of his own. It was a pool business, Cool Pools. It flourished and he was able to sell it. The valuation went over a million dollars.
The boost a man needs.
Zydeco Construction was the company he had been looking forward to – it matched his style. He made it his next venture – a company which guarantees beach-like 'swimming ponds'. It will be crystal blue and there will be beach-like sand all around it. Also, it's customizable. You can add your volleyball nets, outdoor kitchens and your own choice of gadgets. It's a beach for you to create!
Dreams become real
It's a dream come true for White. He had researched about a way to turns ponds into paradise when he came across this wonderful idea. It's working. With an average of $20,000, you can have a beach in your backyard and customize it whatever way you want to. White promises to do something different each time. That's the beauty of his genius, coming up with a way to make things work. It's his labour of love. If you want, you can get in-ground trampolines and outdoor kitchens from the company. They also offer drainage solutions. Now that's called expansion.
This is not just a normal rag-to-riches tale. It's true and comes with a lot of hard work. But it begins with your eyes – set it on something and dash towards it. You will achieve it some way or the other!
Now, you can follow Conscious Reminder on INSTAGRAM!
---
∼If you like our article, give Conscious Reminder a thumbs up, and help us spread LOVE & LIGHT!∼