by Conscious Reminder
Whoever said family had to be blood, didn't know the importance of familial relationships. They had no idea family could involve anyone who wanted to be it.
Five years old Michael Orlando Clarke Jr. of Michigan understood that very early in his life. Precisely why he invited all his fellow kindergarteners to his adoption at Kent County Court.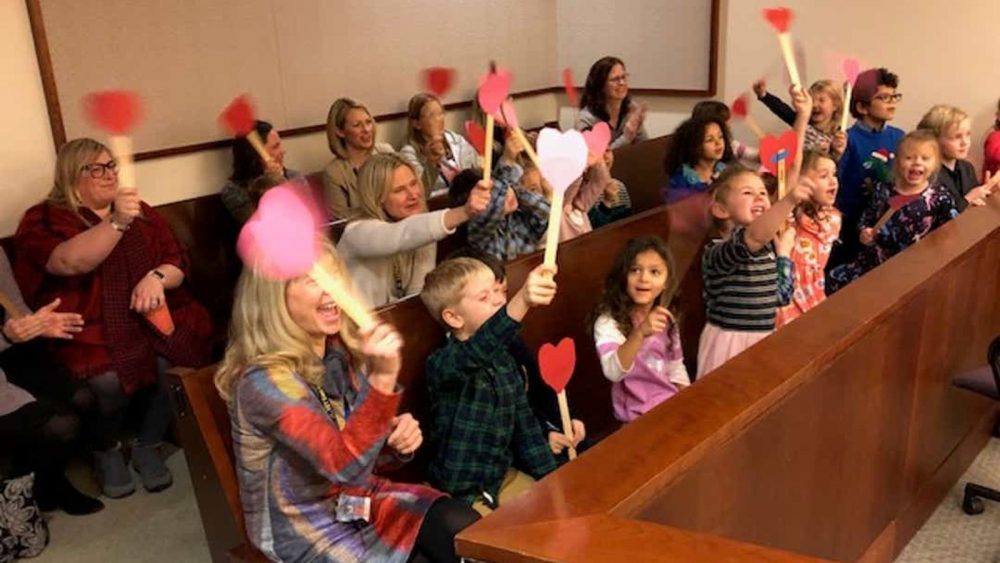 The little toddler wanted all his friends to be a part of this day when he would finally be part of a new family, a new world.
His friends were sitting at the Public gallery with little hearts on sticks. They were waving it at the media and the court, bringing in a very positive atmosphere into the courtroom.
When asked as to why they were here, they simply mentioned how they were Michael's closest friends and loved him. They were part of his family because they wanted to.
They had no compulsion to be a part of his family or even be there. But they loved him. And unlike the opportunistic love that comes up within adults, the love between kids is pure, unadulterated.
Judge Patricia Gardner, who was presiding over the case thoroughly loved every part of it. The teacher who accompanied the students simply said that they had started the year as a family. And they weren't about to stop going ahead with that. They loved each other like a real family.
Incidentally, Thursday was also the adoption day at Kent County Court. A total of 37 children were a part of this program. And as each adoption passed through, there were immense celebrations in the public gallery.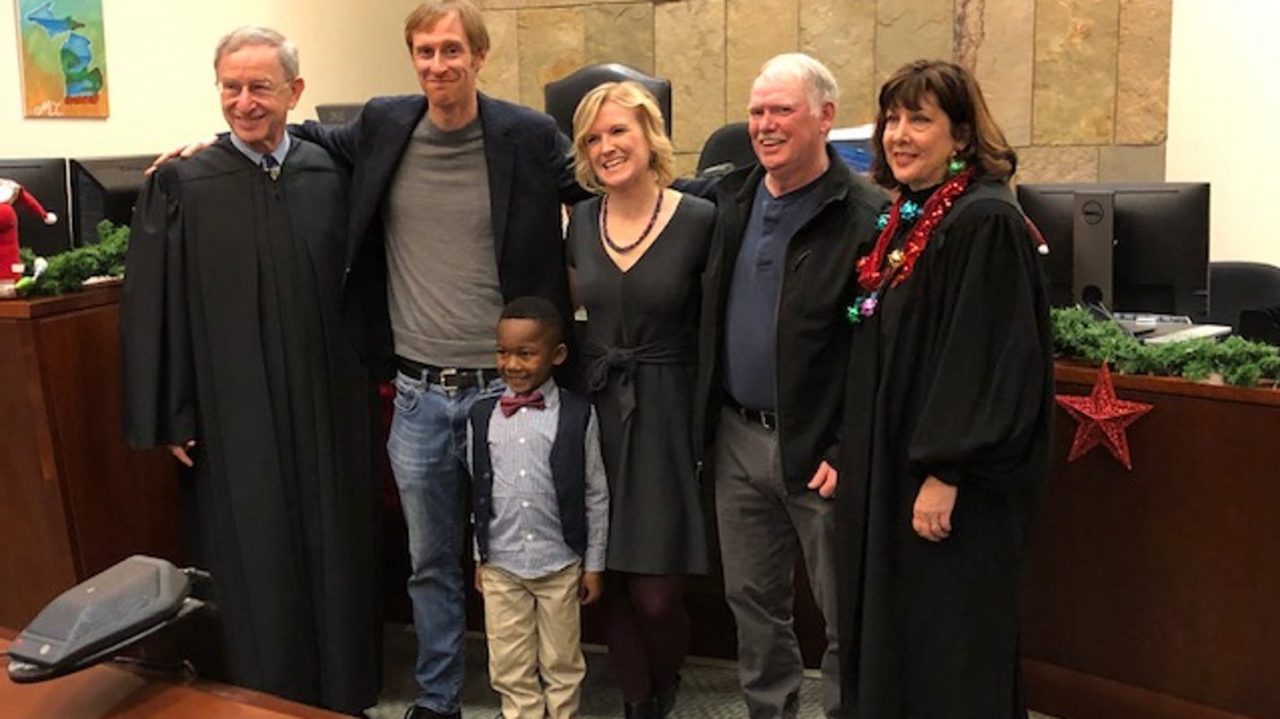 Hilariously, the judge was also in a true Christmas spirit, wearing a decoration necklace. As the adoption got over, she told ABC 13 that some journeys had taken too much time to go through. And while both parents and their wards had suffered through that time, they won't anymore.
The adoption process is nothing short of a miracle. For both parties to be compatible with each other is always a magical event.
But what was more surprising was the love that was so palpable between them. Michael's hearing was an example of that. Universal love was the theme and that love spread in true Christmassy spirit.
The kids were not just mere audiences at an adoption process. They were there for Michael. And they would be there for him throughout. Through thick and thin, as they say.
Now, you can follow Conscious Reminder on INSTAGRAM!
---
∼If you like our article, give Conscious Reminder a thumbs up, and help us spread LOVE & LIGHT!∼