by Conscious Reminder
Walking around in Istanbul's Kabataş neighborhood, you might come across a sight that will make you stop dead in your tracks.
Turkish artist Vahit Tuna has hung 440 pairs of women's shoes, evenly spaced out on the outer wall of a multi-storied building, to bring attention to the problem of domestic violence in the country.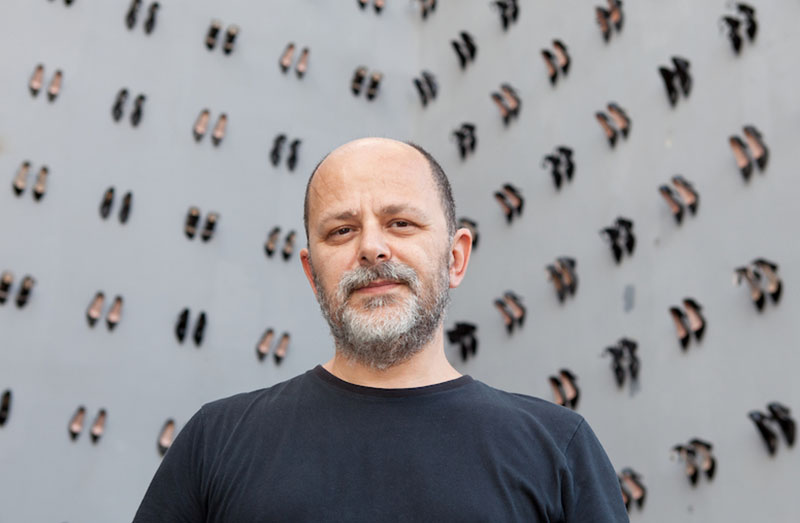 440 is the number of women who were killed at the hands of their husbands in Turkey in 2018. Tuna is building on a customary practice in some parts of Turkey where people leave the shoes of a loved one who has recently passed away on the wall outside their homes, as a sign of mourning.
The same exhibit can also be found in Istanbul's Beyoğlu district and will be on display for six months. The buildings that this installation is currently displayed belong to the non-profit art platform Yanköşe.
The haunting installation hopes to make visible the deep problem of domestic abuse that is often swept under the rug. Internalized cultural beliefs in Turkey—as in many parts of the world—preach that matters of the house must remain in the house.
It is considered impolite to air out dirty laundry in public. But this silence protects domestic abusers by making it impossible for survivors to come forward to share their experiences. Even when they somehow do, their stories are scoffed at, disregarded, and quickly forgotten.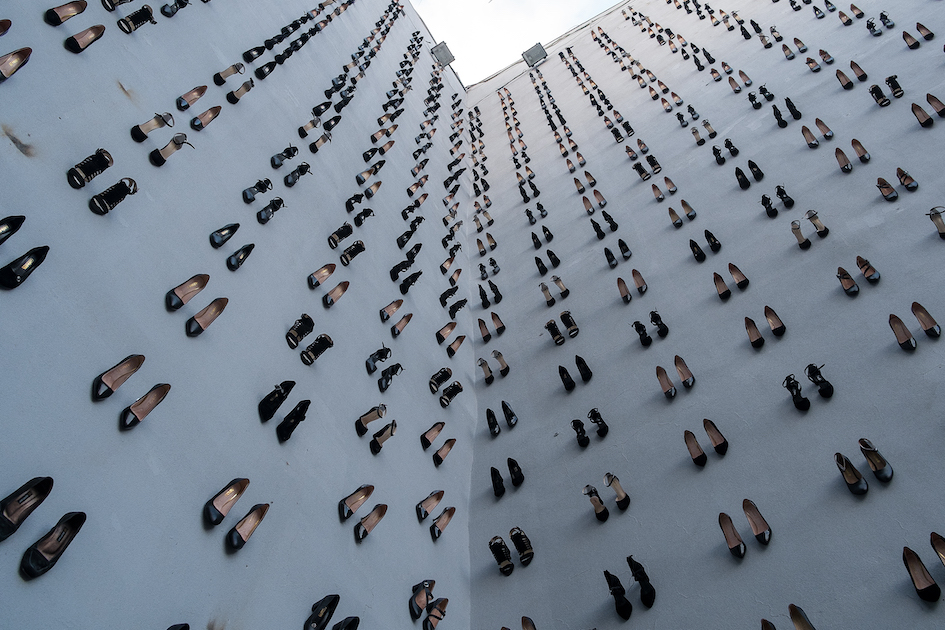 Tuna's intention is to ensure those stories are tangibly present, impossible to forget. He drew inspiration from the posts he was used to seeing on social media.
He came across posts from women who talked about the horrifying experiences they had had at the hands of an intimate partner or family member. Yet they were lost in the hundreds of other posts that crowd our feeds today.
The problem of domestic violence is so prevalent in Turkey that 4 in every 10 women have experienced it. Unfortunately, the deafening silence around the issue has meant that some women have died at the hands of their families.
Tuna hopes that this exhibition will be a wake-up call to people in the country and around the world. He chose heels to represent feminine power and the color black to connote defiance and independence. Instead of hosting this exhibit inside the building, he chose the outer wall to make sure that every passerby would take notice.
Art has the power to create and change public perception. And if these walls could speak, they would definitely ask its onlookers to demand justice for the women in their society.
Now, you can follow Conscious Reminder on INSTAGRAM!
---
∼If you like our article, give Conscious Reminder a thumbs up, and help us spread LOVE & LIGHT!∼