According to the Chinese Zodiac, 2018 is the year of the Dog and its characteristic word is ACTION! Are you ready to see what this New Year has in store for your Chinese Zodiac Sign?
Chinese New Year in 2018 is on Friday, the 16th of February and ends on February 4, 2019. The year of the Dog 2018 comes just after the Year of the Fire Rooster (2017) and before the year of the Earth Pig (2019)! The Dog occupies the eleventh position in the chinese zodiac. You are a "Dog chinese zodiac animal" if you are born in one of these years: 1934, 1946, 1958, 1970, 1982, 1994, 2006, 2018.
In Chinese astrology each zodiac year ( rat, ox, tiger, rabbit, dragon, snake, horse, sheep, monkey, rooster, dog and pig) is not just associated with an animal sign, but also one of five elements: Gold (Metal), Wood, Water, Fire, and Earth…the year of 2018 meets element of Earth, so 2018 is a Earth Dog Year.
The Chinese Horoscope 2018 predicts that this year of the Brown Earth Dog is going to be a good year in all respects, but it will also be an exhausting year. You will be happy, yet frustrated, rested, yet tired, cheerful, yet dull!
Planning, postponing and negligence are words you will need to remove from your vocabulary during this year.
Refreshed and regenerated, the Dog will accelerate the initiation of all things, but this will bring, in the same time, pressure and stress in the everyday life.
According to chinese astrology , 2018 is a very good year regarding the financial aspects, but a little difficult from a health point of view. Actually, in the year of the dog, all zodiac signs will want to pay special attention to their health. Year 2018 is the ideal time to start eating healthy, doing sports and getting rid of bad habits.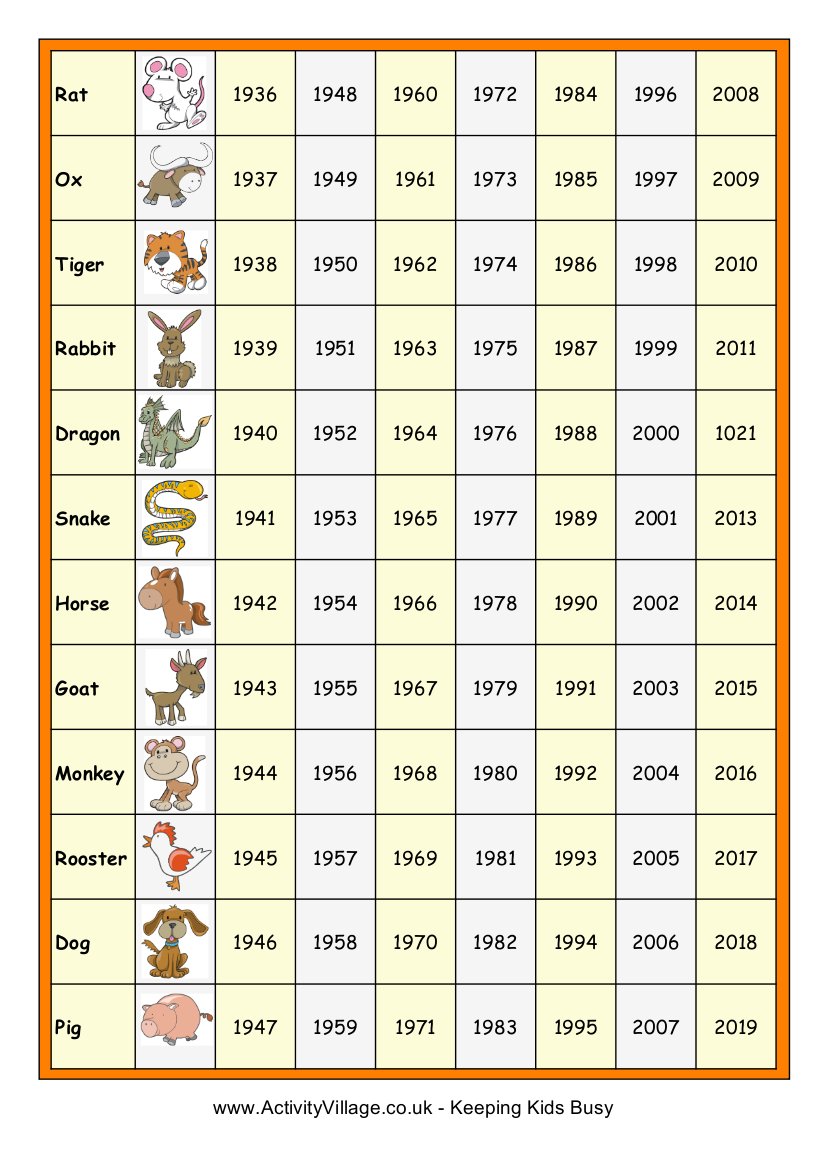 A Sneak Peek Of Your Love Horoscope For 2018:
Rat – Year 2018 has many surprises for the love life of the Rat native. There will be many periods of change, but, overall, things will settle the way they should for the Rat.
Ox – The Ox is devoted and faithful, so this sign needs someone who can respond in the same manner. Unfortunately, it is quite difficult for the Ox to find a partner.
Tiger – Regardless of the Tiger's relationship status – whether they are single or involved in a relationship, their love life will be quite good in 2018, the stars are on your side.
Rabbit – The Rabbit is not going to experience the desired success in their love life this year. The Rabbit will have many chances of starting a new relationship, but it won't last too long.
Dragon – If they are involved in a relationship, the Dragon has a good chance of living a true love story this year. Both them and their beloved one will be in perfect harmony and they will have all the opportunity to grow their relationship further.
Snake – The Snake is afraid to have their feelings hurt, so they will act with caution during the new year. Their interest to start a new relationship is zero and this is why it's going to be very hard to impress them.
Horse – The Horse needs to act with caution in the new year, otherwise they will risk losing the current relationship or will face difficulties when trying to get involved in a new relationship. Don't make hasty decisions.
Goat – In love matters, the Goat's attitude may need some adjustment. The stress from the workplace might be responsible for the lack of proper mood, or in paying attention to other details of their lives.
Monkey – During this year, there are many chances for the Monkey to have a successful relationship. If they are married, the love for their partners is as strong as it was in the beginning.
Rooster – This zodiac sign will have a year full of passion. Many of them will fall in love and will live true love stories.
Dog – From a sentimental perspective, this zodiac sign will go through many changes. The married Dog Signs should be more careful, otherwise they will risk the dissolution of their marriage. They can fall in love easily, but their feelings can disappear just as fast.
Pig – The Pig should have no worries when it comes to love matters. Although some changes might occur at the beginning of the year, this zodiac sign has a really big opportunity for finding happiness. If they are involved in a relationship, the chances for this year to end with a marriage are very high.
Year 2018 in under the auspices of Earth Dog sign and the ruling number is 9. The financial potential created by star 9 will solidify new business opportunities, increased cash flow, building good reputation and a high social status. Therefore, people's tendency will be to organize parties more often, to celebrate and to enjoy life. Also, year 2018 will bring more luck in marriages.
Information in this article courtesy and source of TheChineseZodiac.org
---
∼If you like our article, give Conscious Reminder a thumbs up, and help us spread LOVE & LIGHT!∼