by Conscious Reminder
A 13-year-old has just done what seems impossible to many of us.
Amidst the raging pandemic, Jack Rico just became the youngest person to graduate from Fullerton college. His graduation seems grander since he does not have just one degree, but four associate's degrees.
From what his parents told CNN, Rico seems like a normal teenager who loves video games and arguing with his elder sister. But he sure has shown his remarkable abilities by becoming the youngest graduate in Fullerton's 107-year ancient history.
Rico's degrees are in social behavior, human expression, social science, and history. He has also maintained an excellent GPA of 4.0.
Talking to CNN, Rico said that he loves learning, and gets excited to know more about people and the would.
Greg Schulz, president of Fullerton College, said that the college has over 21,000 students, but the 13-year-old stands out among them all. He added that Rico is a popular kid in the community college.
Youngest Graduate Says Time Management Is Everything
When asked how he achieved such feats at such a young age, Rico said that he just focused on managing his time, and listened to his professors.
This special boy's academic prowess became clear to his mother when he was 4 years old. Ru Andrade, his mother, said that Rico asked to visit the White House for his birthday present.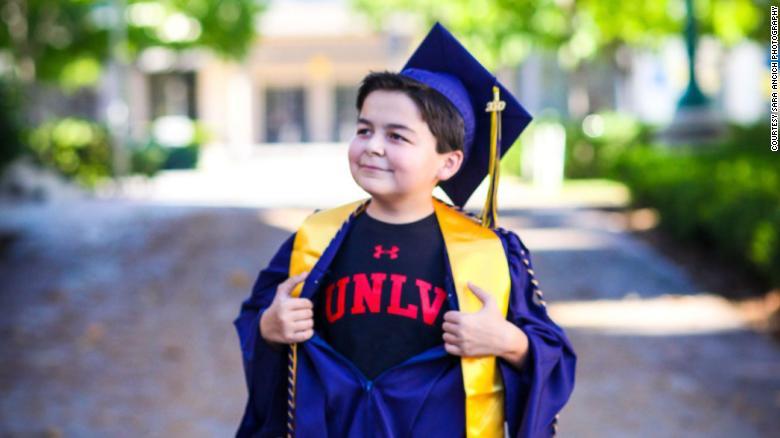 Andrade jokingly said that if Rico learns all the president's names, she will take him for his Washington trip. Within a week, Rico memorized all the presidents and the vice presidents' names. And his wish to see the White House was fulfilled.
This teenage genius will now be heading to Las Vega for his further studies. He is planning for a bachelor's degree in history from the University of Nevada.
Due to the pandemic lockdowns, Rico's first graduation was canceled. Thanks to his parents and well-wishers, he received a celebration of his life. All his loved ones conducted a drive-by parade to maintain social-distancing.
Rico said that he is still exploring what he wants to become when he gets older. But for now, he said, he just wants to see lay video games.
Now, you can follow Conscious Reminder on Facebook & Instagram!
---
∼If you like our article, give Conscious Reminder a thumbs up, and help us spread LOVE & LIGHT!