by Conscious Reminder
Usually, children don't get the opportunity to visit high-end Universities, owing to their age. But the teen who was able to visit the University did something that probably changed his life.
It wasn't a straight path, but it led to that. When his school visited the University of Tennessee, this kid had on a tee-shirt with a homemade design of the University logo.
He was bullied, but ultimately the University officials offered him a scholarship to attend the class of 2032. This elementary school student wanted to show support as a volunteer for which he made that tee-shirt.
And now, the University has offered to give him a full scholarship to this prestigious institution from 2028 onwards, if he decides to study there, and meets the necessary criteria to do so.
The Altamonte Elementary School student wanted to show his support for the College Colors Day at his school. But, he did not have the official tee-shirt of the Uni, which is why he decided to craft it on paper and stick it to his tee-shirt. His teacher Laura Synder shared this on social media, praising his enthusiasm.
https://www.facebook.com/permalink.php?story_fbid=10114194128988573&id=5239432
After finding the boy crying, she took to social media again and asked her known people to do something for the boy. The post started trending and soon the University sent care packages to him, and his classmates. The care package included several items like bottles, hats, notebooks, etc. Needless to say, the kids were overjoyed.
The University didn't just stop there. They decided to take the child's homemade design and turned it into the official logo of the Uni. All the proceeds made from selling this tee-shirt would go to STOMP Out Bullying, an NGO against bullying.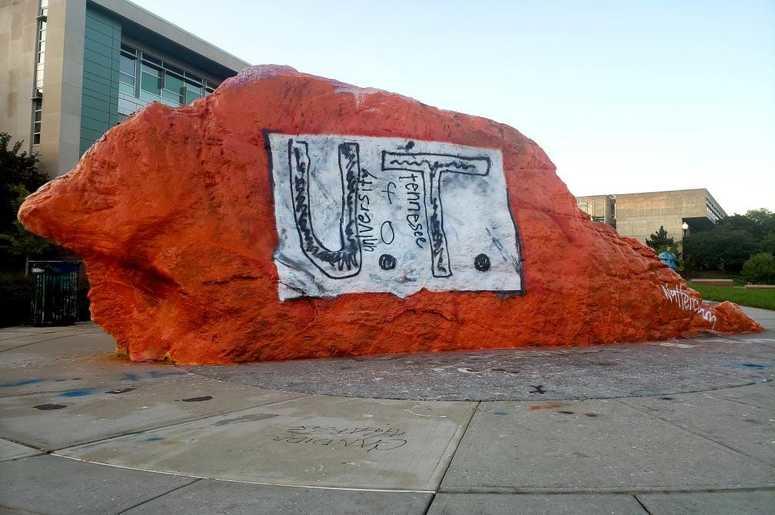 The kid's scholarship would be found from other sources. But interestingly, the University server crashed when people started ordering the tee-shirts in large amounts. Almost 50,000 tee-shirts were booked the first day itself, which overwhelmed the child's family.
His mother was grateful to all the support that her child got from the prestigious University, and also penned a letter thanking everyone for being beside her child at the hour he needed it the most. But we can't deny the enthusiasm the child, and his teacher showed towards the child's creativity.
It is indeed surreal that a home-made tee-shirt led to a child changing the very logo of a long-standing University. Even the mascot, Smokey, wore it!
Now, you can follow Conscious Reminder on INSTAGRAM!
---
∼If you like our article, give Conscious Reminder a thumbs up, and help us spread LOVE & LIGHT!∼