A Wisteria tree in full bloom is a vision to behold always. And what if the flowers are of a very unique and rare color? This pink Wisteria vine in Japan is 144 years old.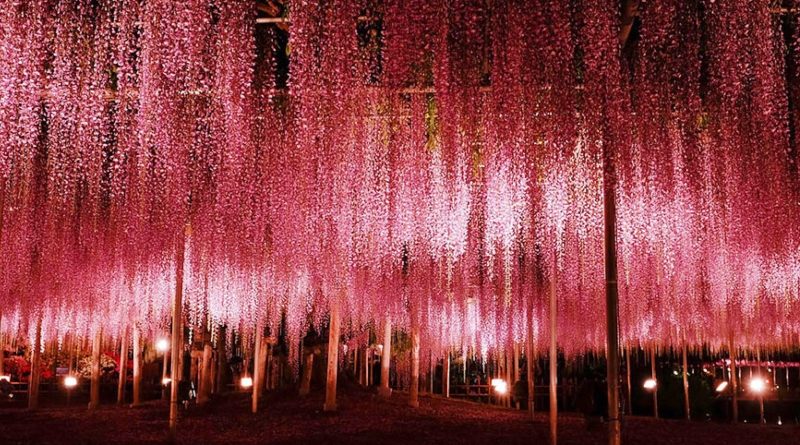 Unlike other Wisterias, which come in blue and purple shades, this special rosey pink Wisteria is native to Japan. While the country is also famous for its cherry blossoms, this 144-year-old plant has its own charm.
It can transform its landscape into a dreamscape with every full bloom. People flock from across the globe to witness the magic of the Japanese pink Wisteria.
Wisteria belongs to the vine family, and no it is not really a tree. With the thousands and thousands of flowers, the vines get very heavy and need extra support.
So, this vine in Ashikaga Flower Park, Japan, has its own steel structure for support. This gives visitors the chance to walk under the full bloom and enjoy the pink light cast by the hanging flowers.
This pink Wisteria plant has the scientific name of Wisteria floribunda Rosea. The long racemes of pink flowers bloom in summer in the middle of green foliage.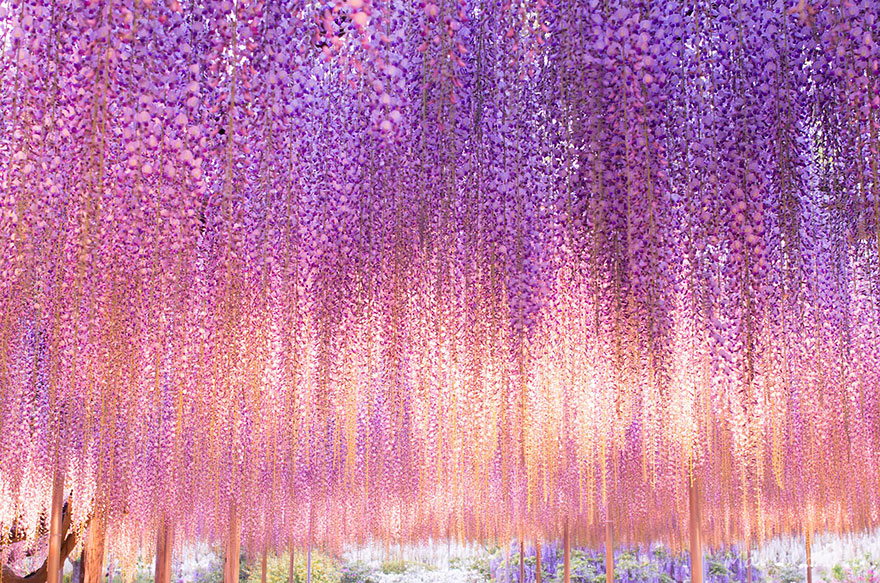 This particular tree in the Ashikaga Park covers an area of 1990 sq meters and is believed to be planted in the 1870s. The largest Wisteria vine can be found in Sierra Madre, California where it spreads across double the area of the Ashikaga plant.
When you stand under the thousands of pink blossoms looming above you, the whole place reflects the pink light and for those few moments, the world indeed seems to absorb its hue!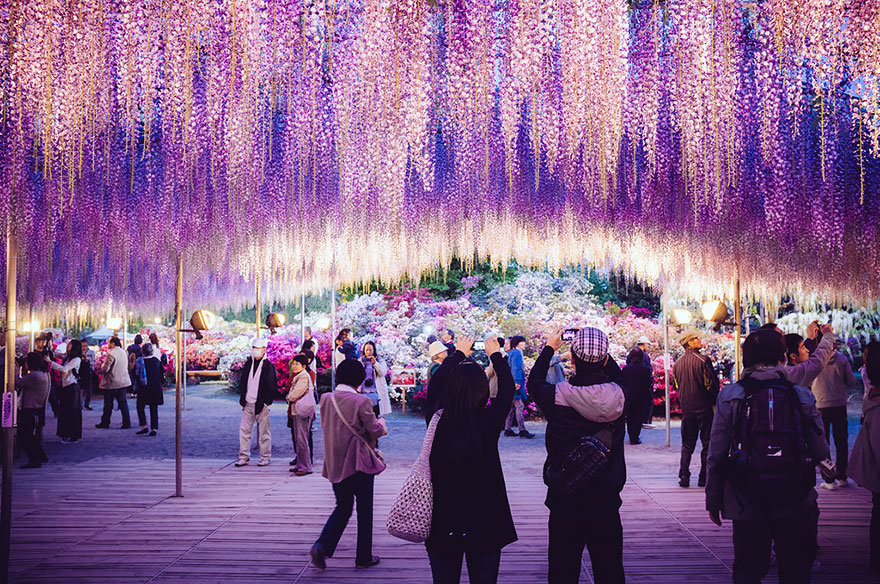 You can grow a pink Wisteria yourself as well. You can plant it in dry weather of spring or summer and then water it regularly for the first couple of months.
Give it more water if the dry spell increases. If you plant in autumn, the watering can be reduced and it won't need much attention either.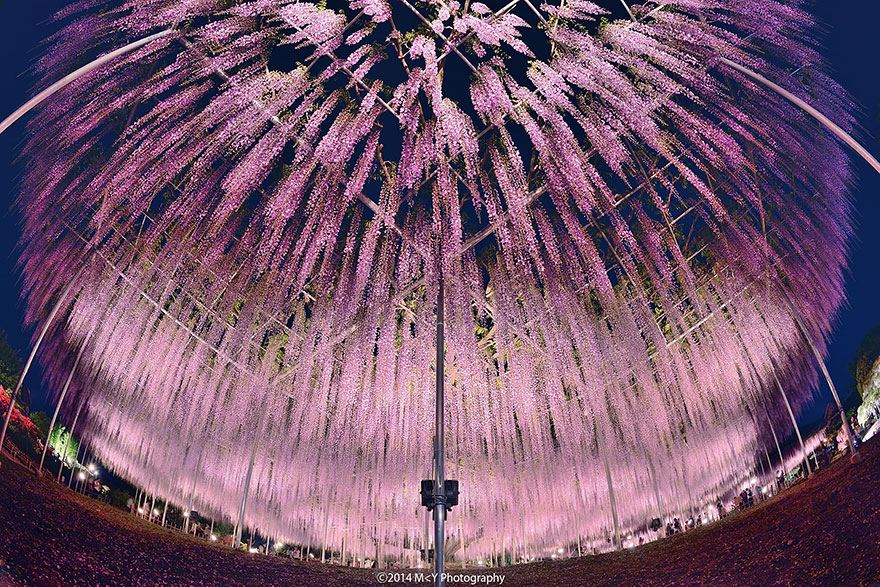 Whenever you plant your pink Wisteria, make sure there are no weeds and grass nearby. Take care of your plant and you will get to enjoy its beautiful blossoms soon!
Now, you can follow Conscious Reminder on Facebook & Instagram!
---
∼If you like our article, give Conscious Reminder a thumbs up, and help us spread LOVE & LIGHT!