by Meera Watts
Contributing Author, Conscious Reminder
Maximum health for people vary so to ask how much yoga is enough to help you with mental and physical health can come with different answers. It depends on the goals you want.
For those who want to dedicate themselves to becoming a true yogi, you would have to practice daily. Sometimes for hours. If you just want to alleviate pain and curb ruminating thoughts, a short amount of yoga per day will work for you.
There is no yoga quick fix. If you want to benefit from yoga, you will have to dedicate yourself to some sort of practice that occurs regularly. This will keep you flexible, mindful, centered, balanced, and strong. It is a practice to hold onto for life. It's not a workout and the longer you do yoga, the more you're going to gain from it. There are also so many different types of yoga that can be done so you can take a day off of intense yoga and just do restorative yoga. Here are the considerations of yoga and how you can personally obtain your own level of maximum health with it.
There is No Specific Amount
Yoga is a lifetime of mastery. Every time you step on your mat, you need to listen to your body. Are there areas that hurt? You may be working on one part of your body too much and it's pulled muscles, ligaments, or tendons. If you feel discomfort, work with poses that don't irritate that area. Otherwise, you can really do yoga on a daily basis.
Yoga gives you strength, flexibility and helps you to heal from mental and physical issues. This comes from committing however. You will notice that if you stop doing yoga for a few days after committing to a daily practice, you may have a harder time relaxing. You may not be able to get to sleep as easily and parts of the body may begin to tense up. As yoga isn't your standard exercise routine, you have to remain dedicated to it. Some people will start with just five minutes of yoga per day. That is what will give them maximum health benefits. Someone else may require an hour a day to get the same benefits because they've developed their practice.
Many people will decide that 3 times a week is enough for them. More is recommended to navigate through life. They don't need to be done. Sometimes 15-30 minutes is enough to maintain the benefits you've already given your body.
You Need the Practice to Be Regular
Being that yoga isn't your traditional workout, it has different guidelines. Yoga isn't just about exercise. It helps keep you mentally stable and promotes your ability to better your mindfulness practice. This is where you'll find the joy and bliss in life. As part of the Yoga Sutras, you are learning to study yourself. You mindfully look at what you do habitually, why you make certain choices and how you behave.
Yoga teaches us presence. You are less focused on the physical benefits when you get to this level of yoga. It is something that shouldn't be missed in your class. Again, there will be more challenging poses. You will get stronger and stronger all the time. You will become more centered in your life and this practice should continuously grow.
Yoga is a Personal Thing
There are many styles and techniques that people use to get what they need from their yoga practice. Many city people under stress, sitting at desks all day will be interested in powerful flow classes. For those who want to lose weight and challenge themselves, they will opt in for hot yoga. For someone who wants to sleep a little better and really improve flexibility, there is Yin Yoga. Hatha yoga is one of the most popular classes. Within it, there are specialty classes for seniors, pregnant women, and those with injuries.
The world is your oyster when it comes to yoga. If you're doing intense yoga, you will probably want to take days off which you can then choose to do restorative yoga instead.
Yoga Sticks With You Off the Mat Too
As yoga is not just about a physical workout, you can use it while you're off the mat too. That mindfulness that you created while you were in the middle of doing poses can be practiced off the mat. You are not just mastering a balance pose or a strength pose, you are working towards creating peace and tranquility in the mind.
It is enough to do yoga about three times a week to let if positively affect you. You can also do a little something every day and be the strongest self you've ever been. Don't forget that you're cultivating mind and body connection. You will be stronger and you will balance better but you'll also feel much more relaxed and capable of managing obstacles that come your direction in life. In this way, we'd like to say practice various kinds of yoga all the time.
---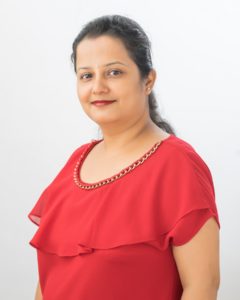 About The Author: Meera Watts is a yoga teacher, entrepreneur and mom. Her writing on yoga and holistic health has appeared in Elephant Journal, CureJoy, FunTimesGuide, OMtimes and others. She's also the founder and owner of Siddhi Yoga.
---
∼If you like our article, give Conscious Reminder a thumbs up, and help us spread LOVE & LIGHT!∼