by Conscious Reminder
While wild animals are generally considered to be irrational and devoid of emotion, that is not always the case.
Animals do show their affection towards other animals and humans, especially when they are rescued. And there is no better example of this than Abigail, the Kangaroo that was rescued by volunteers when she was just a baby.
She was just some months old when her mother passed away. After that, she was taken to the Kangaroo Sanctuary Alice Springs in Australia. At that sanctuary, she was surrounded with so much love and care, that she soon forgot the horrors of the past.
But the love wasn't just one-sided. Abigail displayed her gratitude by hugging and kissing the volunteers time and again. For the last decade, she has always shown the people who took her in what they mean to her.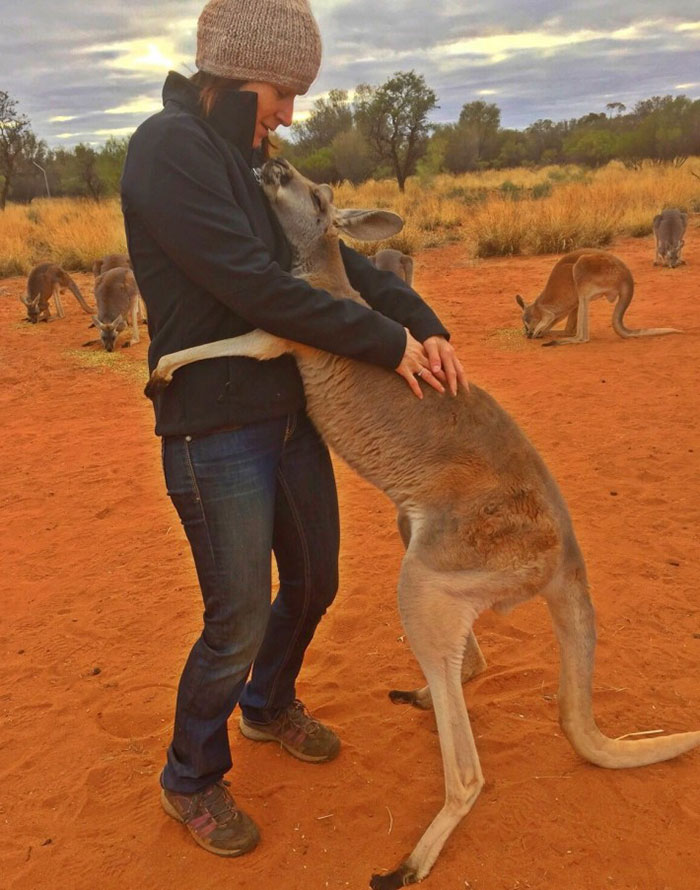 Abigail is referred to as the 'Queen' of the Sanctuary due to her friendly and loving disposition. It is hardly surprising that every single staff member receives a hug from her when they start working for the day.
The Facebook page of Kangaroo Sanctuary Alice Springs has a very loving post on Abigail where they mention how she was rescued by the sanctuary when she half a year old. They found her covered in cuts and bruises, but it's been 7 years and Abigail has grown up to be a loving, caring kangaroo who is always friendly to all.
It has also been mentioned that she is the only kangaroo that comes up to them and hugs them daily with her light-colored body. And whilst it is quite an anomaly among animals, the color suits her quite perfectly.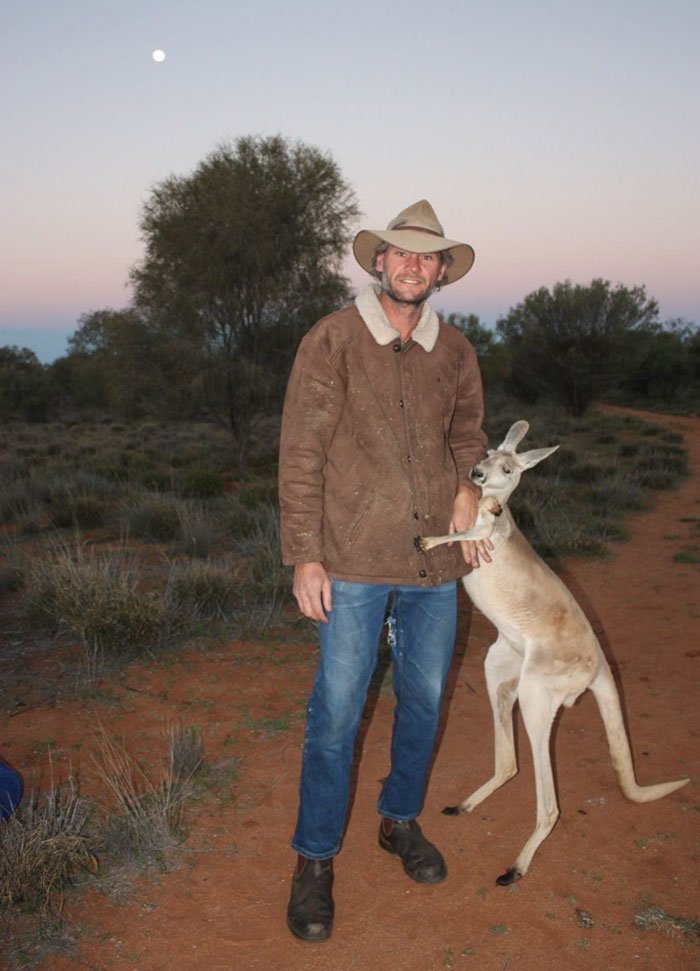 It is not a secret that kindness traverses every barrier that society places on us. Just because you are a human doesn't mean that you can't be kind to animals. And if you are kind, don't expect them to forget that while they live.
Abigail is just one case of many animals who show that they can reciprocate love. Animals are not unlike humans – when it comes to love.
Now, you can follow Conscious Reminder on INSTAGRAM!
---
∼If you like our article, give Conscious Reminder a thumbs up, and help us spread LOVE & LIGHT!∼