One early morning in the state of Alaska, Tim Newton woke up as a result of some strange noise on the porch. Firstly, he suspected that it was probably an intruder. While he walked towards his window to check that, he was even more surprised by what he saw: a lynx family.
He tells his story about this fantastic experience. He said that he heard the noises before the dawn, and seemed like something was scrambling on his porch. When he finally came out of his slumber, he thought to himself "What the heck is that?" Then, he put on his bathrobe, slowly putting the curtain down. Just two feet away from him, there was a small lynx that was sitting and watching his other siblings running around.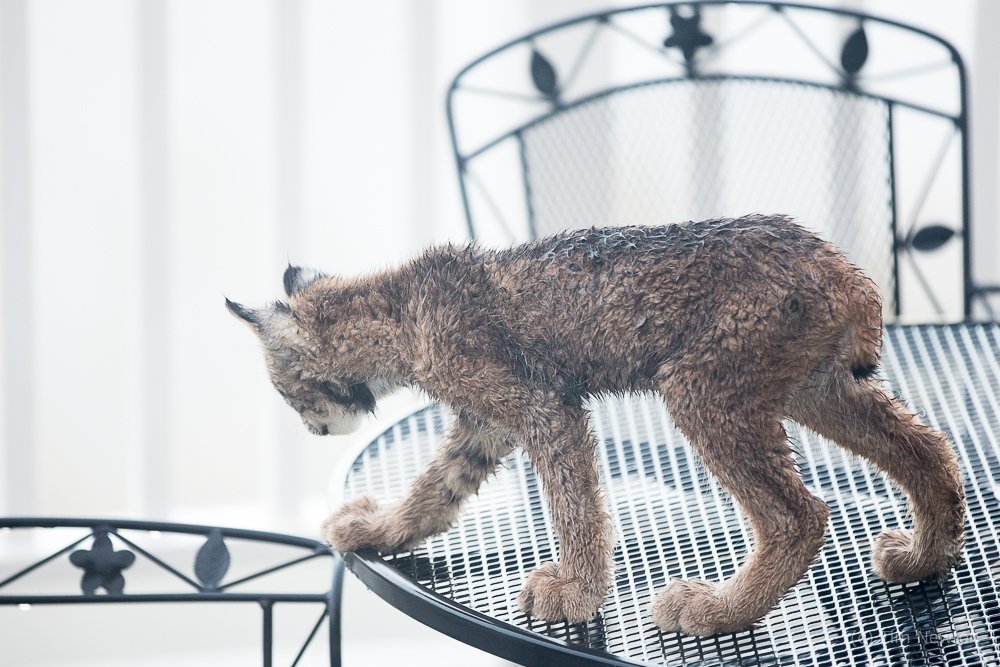 But, according to Newton, this little lynx was not the only one. Soon, other three lynx kittens scrambled across the deck. Not thinking twice, Newton, who loves wildlife, grabbed the camera and started taking pictures of them while they were all running around on the porch and pounced on one another. He thought that it was incredible luck for him, it was beautiful.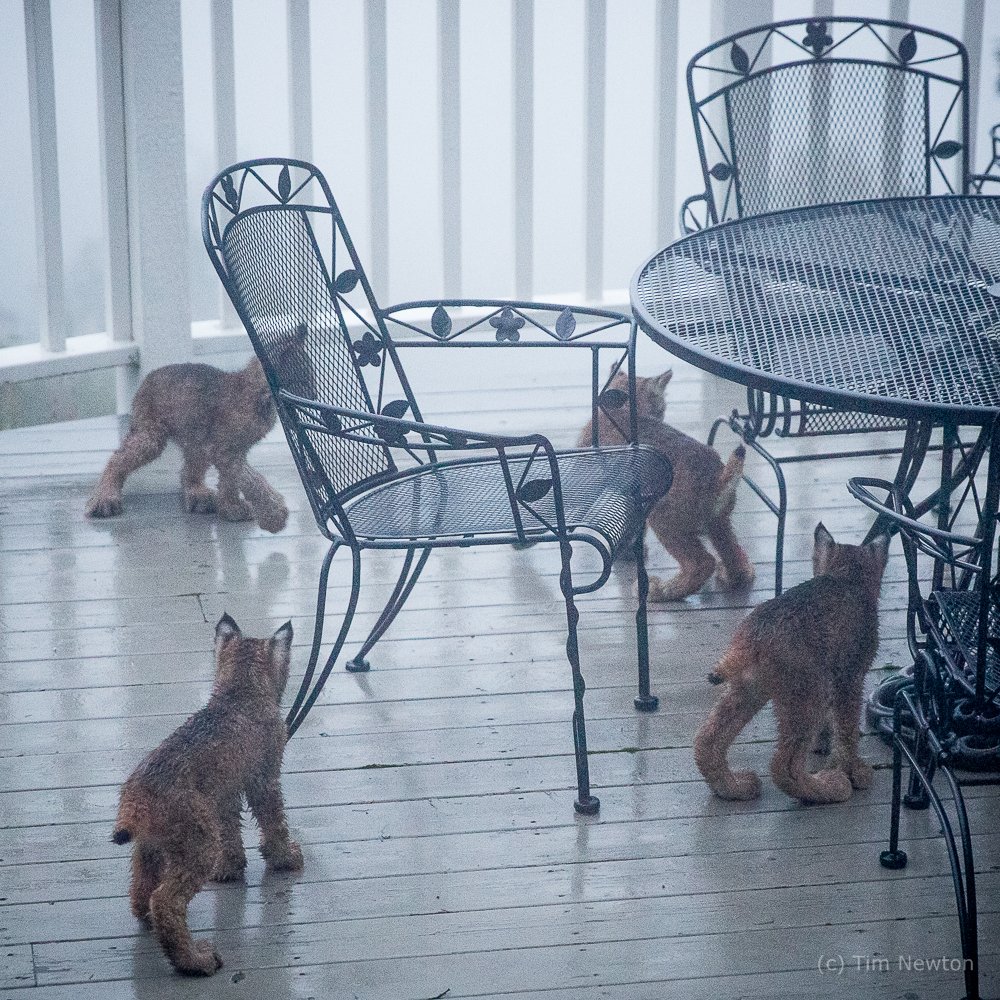 The images of the fantastic encounter of Newton and the lynx have gone viral because the lynx is a notoriously tricky animal to find. Newton said that he spotted the lynx only in the forest and the wild numerous times. He considers them cute and unusual animals, especially after they came to his home.
His family also stayed longer, so the photographer was able to take a lot of photos. He explained how they started playing once again and that for the following 40 minutes, each of them played on his porch. He told how they chased one another, rolling, and even wrestling.
When the party was over, their mother rounded them and led them to return to their home in the forest. According to some reports, Newton felt giddy and delighted from the whole experience, and he also considers this amazing encounter as a kind of a 'miracle.'
He said that wildlife lovers, just like him, are always amazed and thrilled when they find wildlife. Such experiences make him feel grateful and grateful for his living place. He is also thankful for seeing the family of the little lynx and their mother so close.
Tim Newton Photography :Make sure you visit Tim's Facebook page or his website.
Now, you can follow Conscious Reminder on Facebook & Instagram!
---
∼If you like our article, give Conscious Reminder a thumbs up, and help us spread LOVE & LIGHT!∼